I finished this little throw quilt today for my Mom for Christmas. She's always chilly when sitting around in the living room, so I thought this would be the perfect thing for her to keep on the sofa. It's a bit non-traditional for my mom's tastes, but I think she'll still really like it.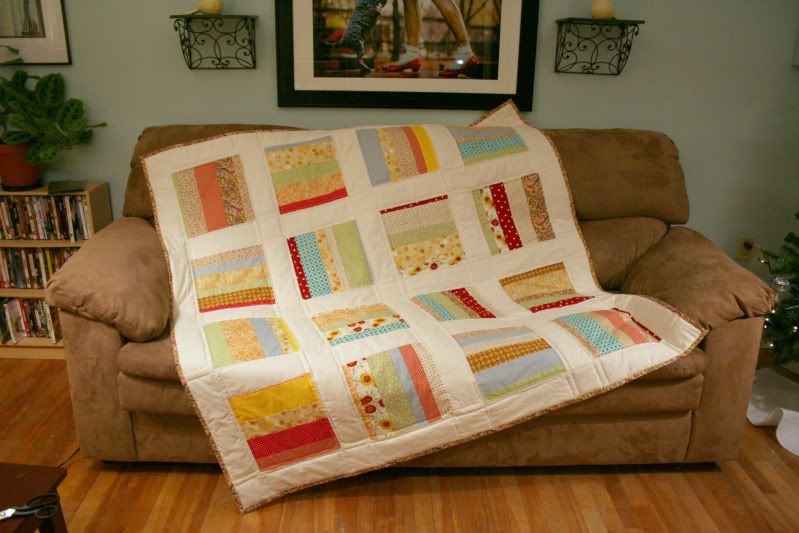 I like the uncentered stripe on the back:




I embroidered a simple little label for the back. I should have written it out beforehand, because my letters seemed to get progressively larger. I always do things the hard way, for some reason, like embroidering the letter A three times before it finally looks kind of like an A.